Garment #24 - Feeling Sheepy
2019-02-23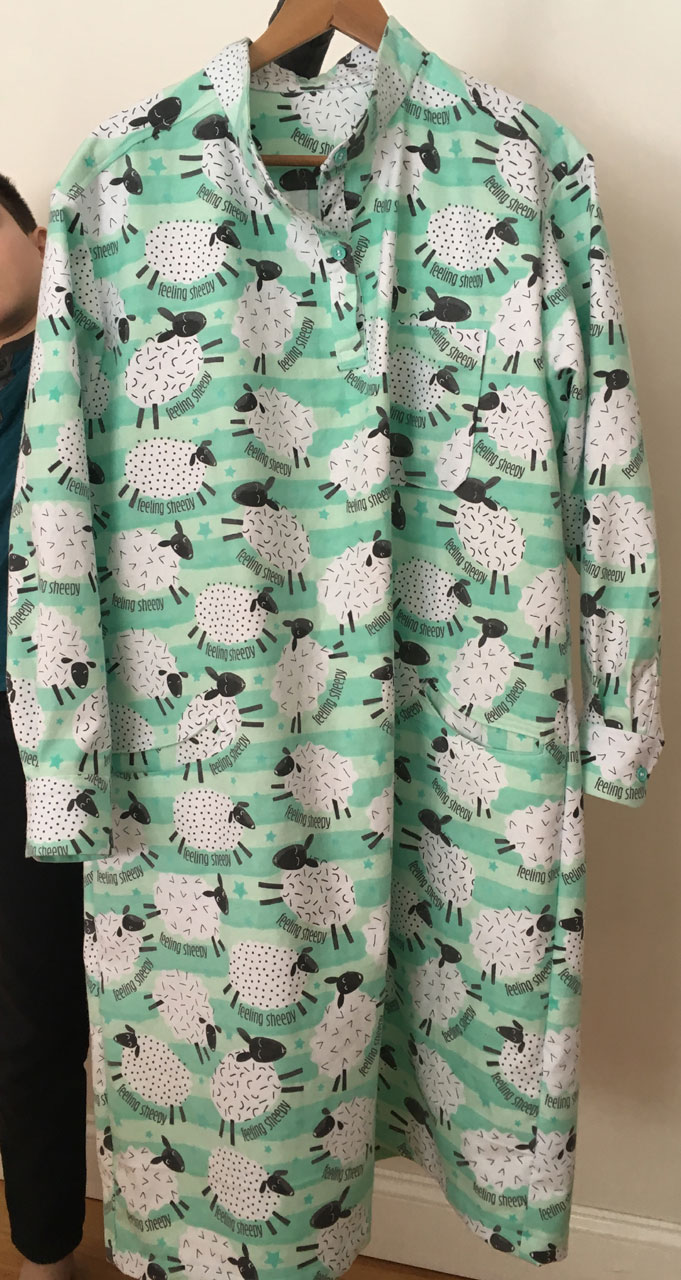 Flannel nightgown in a whimiscal sheep cotton print. Now in the collection of Emily Vincent.
Completed around 2019-02-23. I saw this fabric in Joanns and immediately thought of Emily. When we got together for Christmas, I discussed making a shirt for her, but she indicated that she would prefer a something with a very specific list of characteristics:
I had to research how to make a continuous lap placket, but I had added some welted pockets to a pair of TOS pants that I'd made a year prior, so I was familiar with the technique. I didn't make a formal pattern and did a lot of ballpark placement, but Emily was happy with the results!