Shirt #103 - The Grandmaster
2021-09-11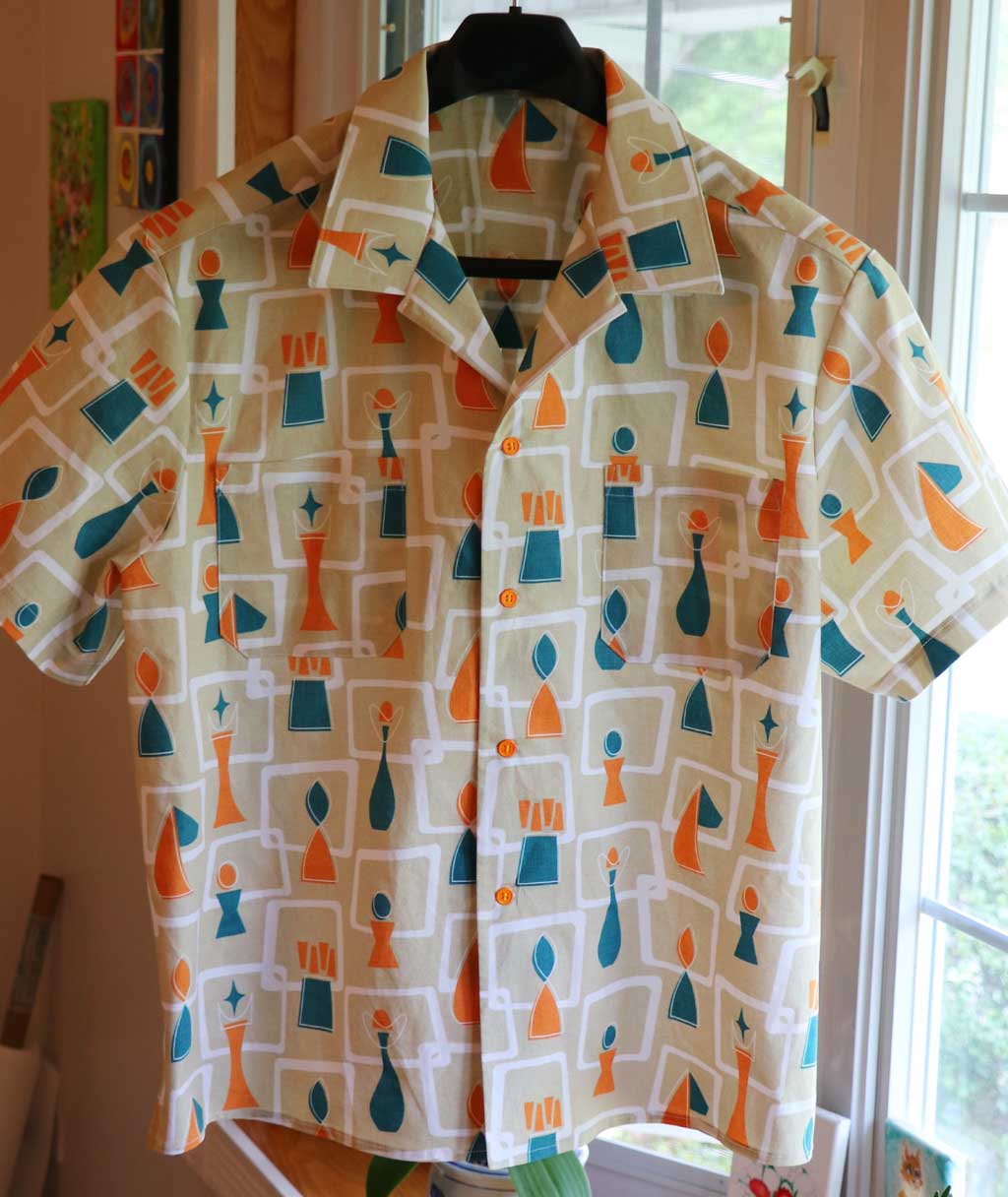 Short-sleeve casual shirt in a custom-printed mid-century chess pattern. Now in the collection of Jeff Young.
This was my first experience with custom-printed fabric from Spoonflower, made possible by a gift from The Gene and Helen Foundation for Ludicrous Arts™.
The sheer volume of existing designs on the site is staggering, multiplied by the infinite range of whatever you would like to create yourself. I started with this mid-century modern take on chess pieces and the pattern for Sasqwahine. The fabric was stiffer than I expected, which is a result of the printing process. Apparently, the stiffness varies depending on the coverage, but the word on the net is that they soften with repeated washing.