Shirt #113 - Disco Drip
2022-10-26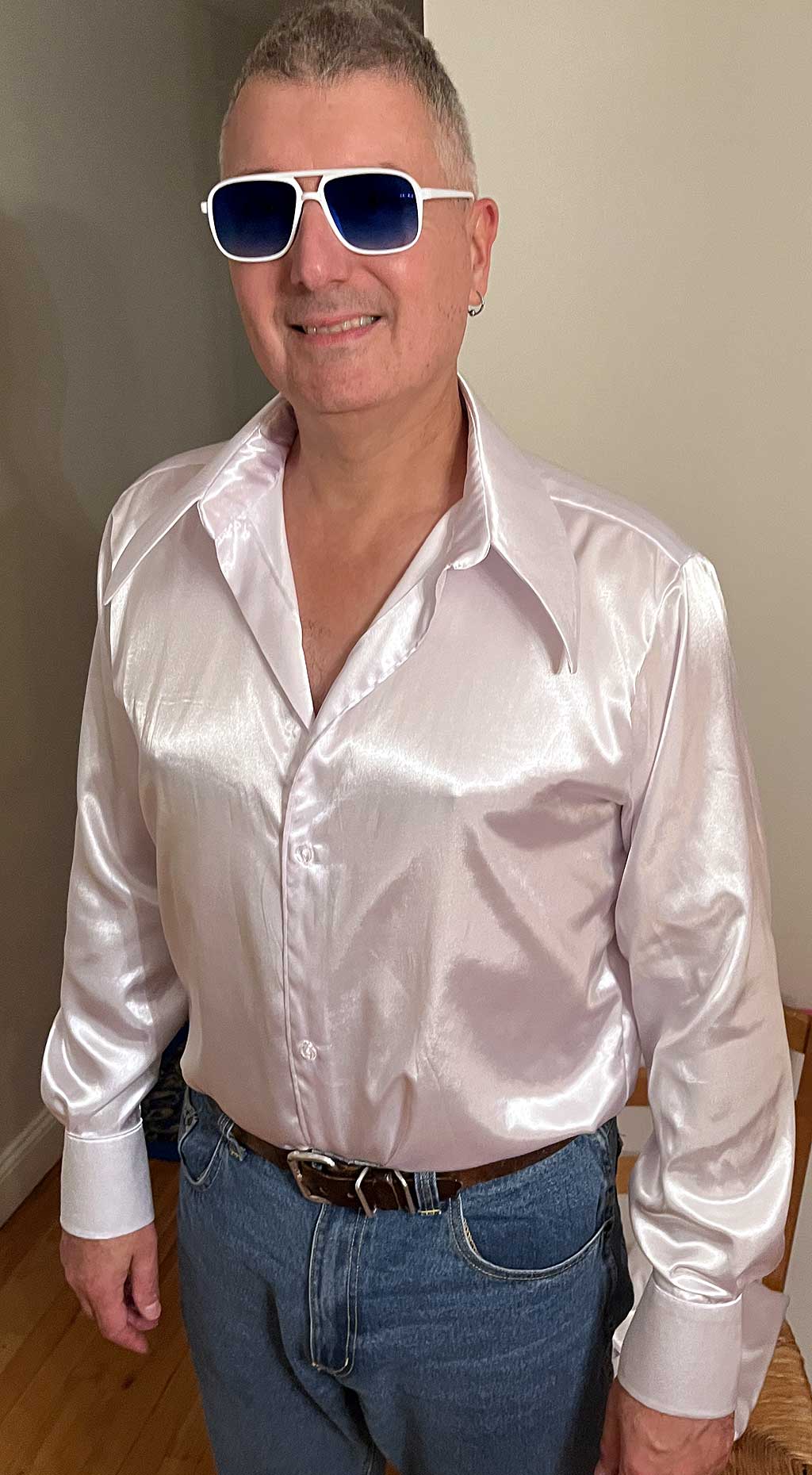 Long-sleeve white satin disco shirt. Now in the collection of Dave Loffredo.
Made this for a Halloween party where we played the "Murder at the Disco" mystery party game. Tried to make the collar long enough to reach my armpits and almost got there. The satin was a little bit challenging to sew, but not really any worse than the thin polycotton that I have made dress shirts from. This was also the first time I used a french placket instead of a front band.
A wig and extensive chains completed the ensemble.