Shirt #22 - Italian Dress Shirt
2019-02-14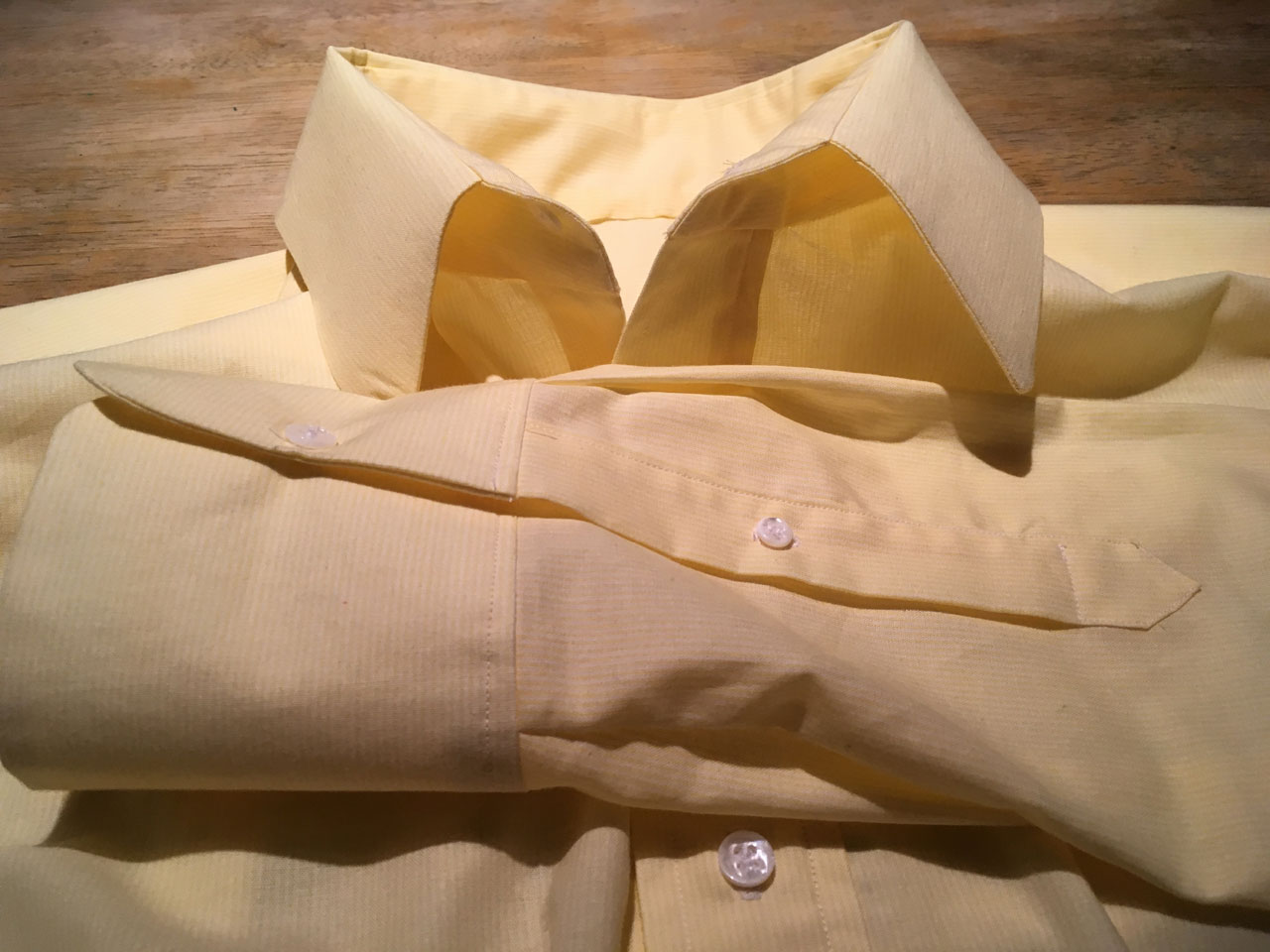 Long-sleeve dress shirt in a fine Italian cotton. Retired in fall 2020 from the collection of Dave Loffredo.
At this point, I felt that I had enough experience in construction and had refined the fit of my personal pattern enough to try making a dress shirt. I ordered some fine Italian dress shirt fabric, in cotton with a fine pattern of stripes, from Mood Fabrics.
It didn't go smoothly at first. I had trouble with skipped stitches and pulled threads, and varying the thread tension had no effect. I learned long ago that blaming the equipment is a rookie move, but had never changed the needle on the machine since I inherited it.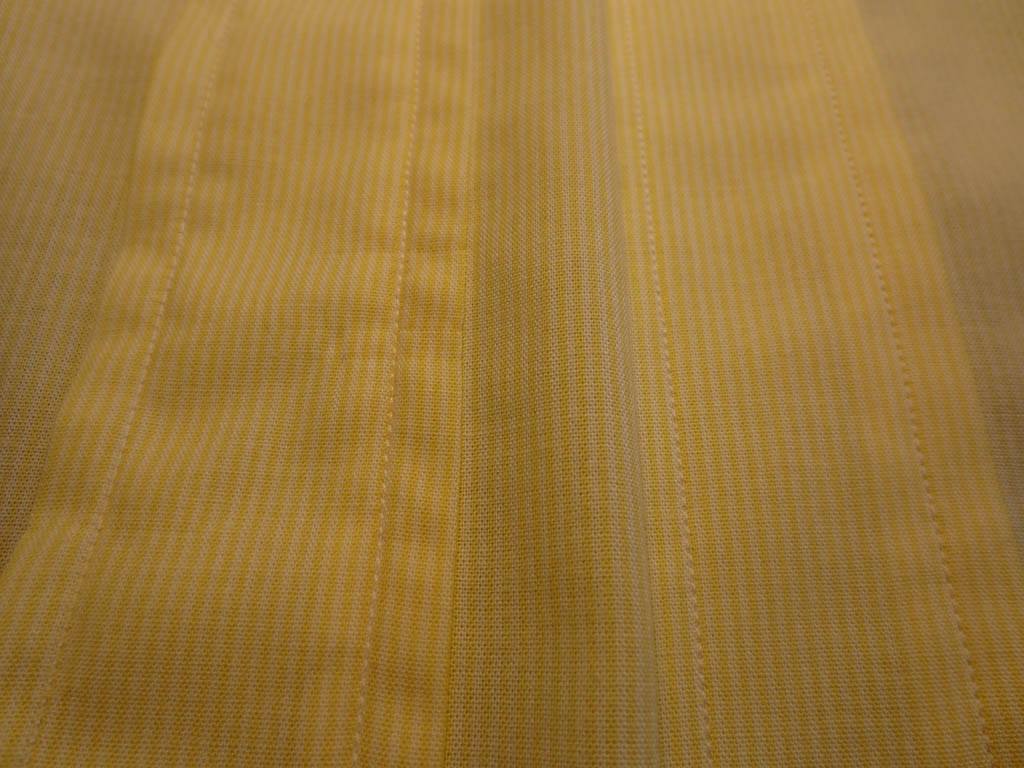 Upon examination, it was no longer a "universal" or "ballpoint" needle, but rather a "hammerhead", probably from sewing through 18ga sheet metal at some point in its life. Switching to a 70/10 microtex was like night and day. Below is the before and after on the front band, but the photo is more forgiving on the before than in person. Turns out that sometimes it is the equipment.
I was pleased with the results, and it was a good exercise in precision. I wore it on a number of occasions. Ultimately though, I don't like how much pure cotton dress shirts wrinkle, so I moved over to a poly-cotton "permanent press" blend for later dress shirts.