Shirt #41 - Star Wars
2020-05-16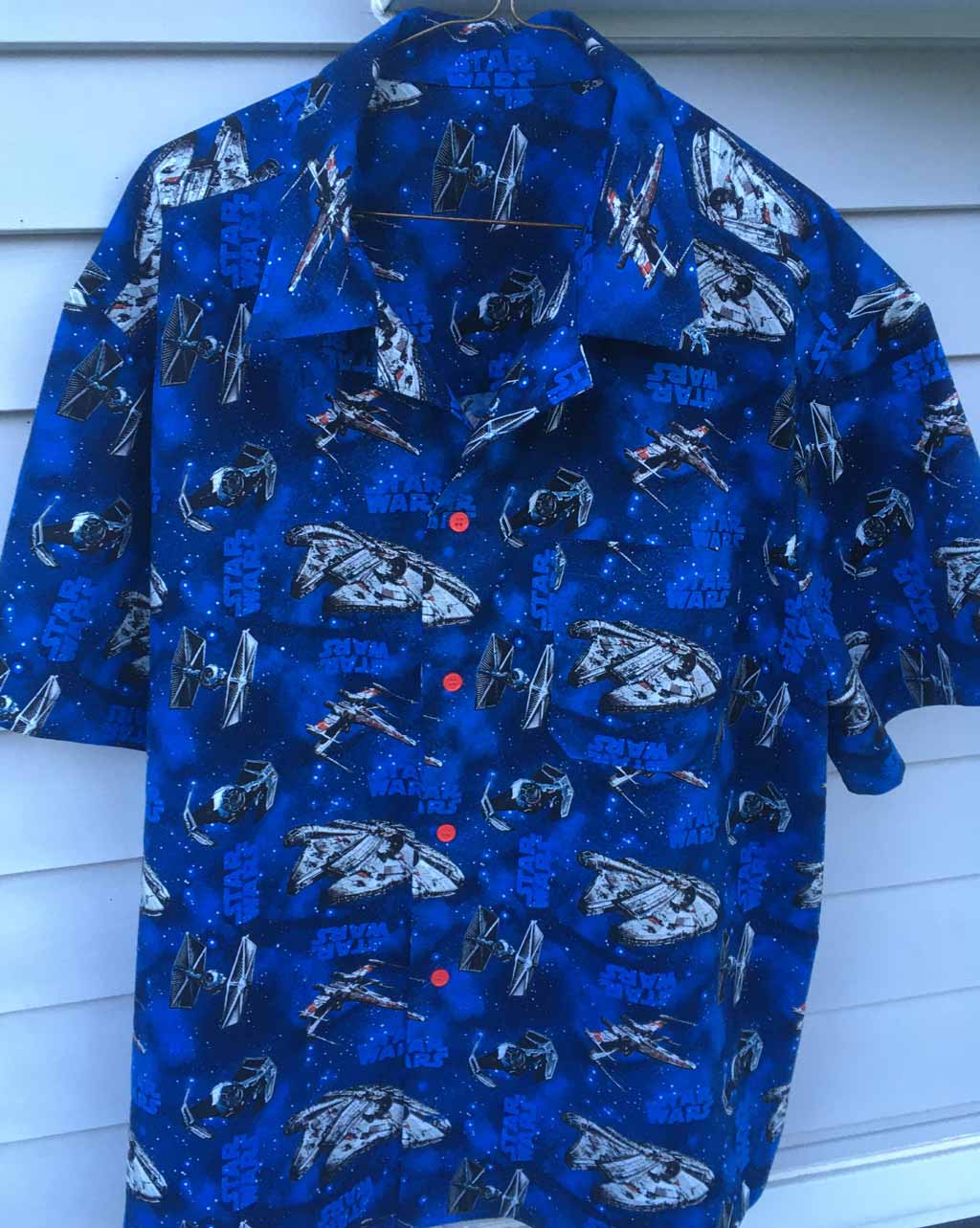 Short-sleeve Hawaiian-style shirt in a cotton print with Tie Fighters, X-Wings, and Millenium Falcons. Now in the collection of Mike Rizzo.
Since Mike is very fond of Hawaiian shirts, I thought this would be a perfect opportunity to try out the New Look 6197 pattern. This was recommended to me by Margaret McIntyre, who preferred the a one-piece convertible collar to a two-piece collar. It has variations for both men and women.
I hadn't used that pattern yet because I found the directions for the collar a bit confusing. It also seemed strange that it only called for a single side to the yoke, but I decided to ignore that and use inner and outer pieces as I had always done. The collar turned out to be straightforward. The directions had me attach it in several steps, first body then plackets. In future shirts I simplified it to a single pass, sewing from placket to body to placket.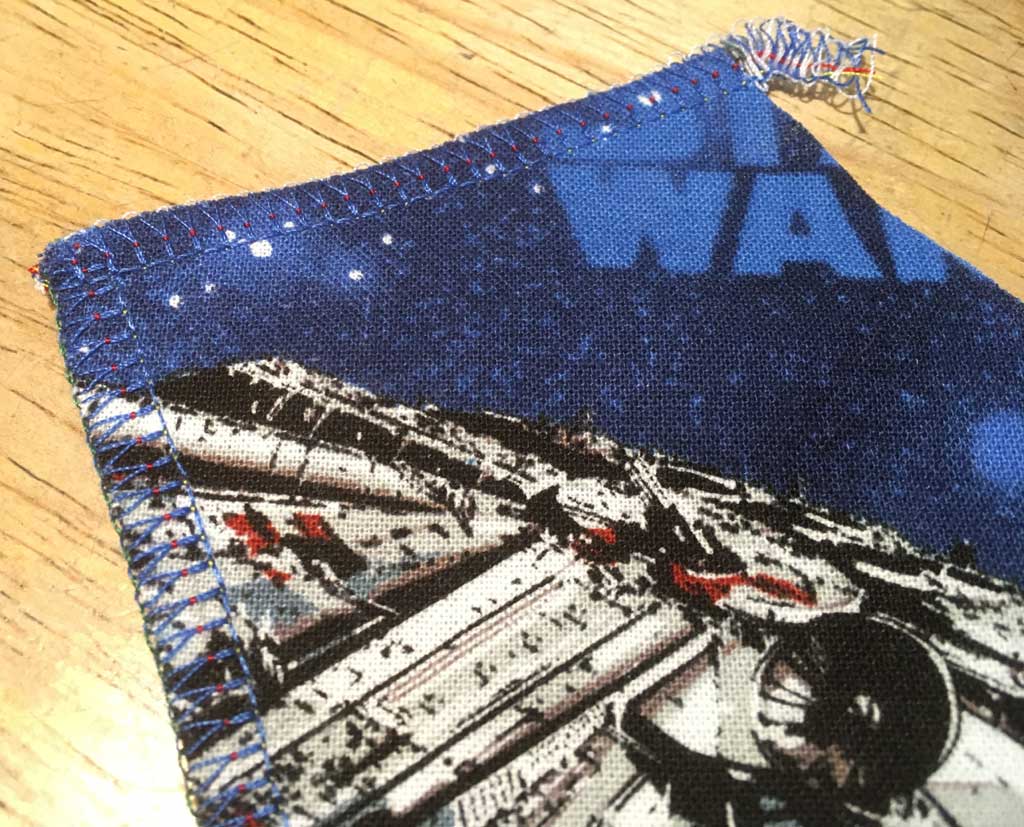 I finally bought a Brother 1034D serger and it was a huge step up from the faux-overlock stitch on my Singer Simple machine. This is the first shirt that I used it on and it does a pro job! The pattern called for interfacing on the back of the front plackets, but interfacing was scarce from the COVID mask-makers. I doubled up the material for the placket and it gave a nice firm result. Using the serger to edge finish the plackets was also a beautiful thing!