Shirt #42 - Turtles All The Way Down
2020-05-28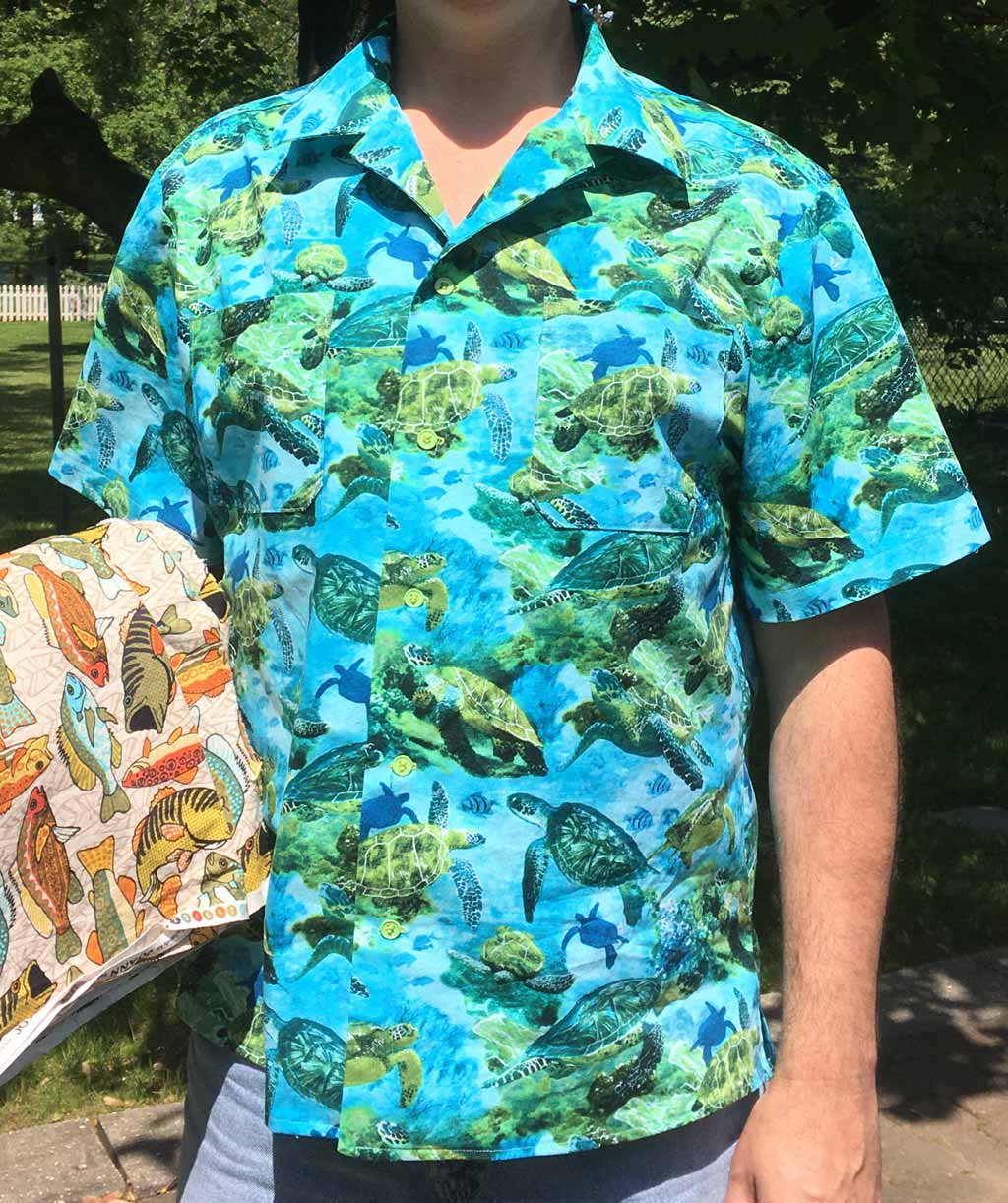 Short-sleeve Hawaiian-style shirt in a cotton print with sea turtles. Now in the collection of Dave Loffredo.
This was my second use of a one-piece convertible collar, and the first for myself. I began with a stock large from the New Look 6197 pattern, then increased the torso and arm lengths by an inch. After a few shirts, I also trimmed the pattern by four inches in the waist.
This was also the second use of my serger. This lovely machine rips through thread like a belt-fed machine gun! Sergers are usually equipped with four 3000yd cones of thread, but this was at the peak of the spring COVID shortages, and mask-makers had stripped the shelves of everything, like this thread display at a local Walmart. I ordered cones from Joann's and fabric.com, but it was weeks before they arrived. So I had a great new machine, but only enough ammunition to use it sparingly!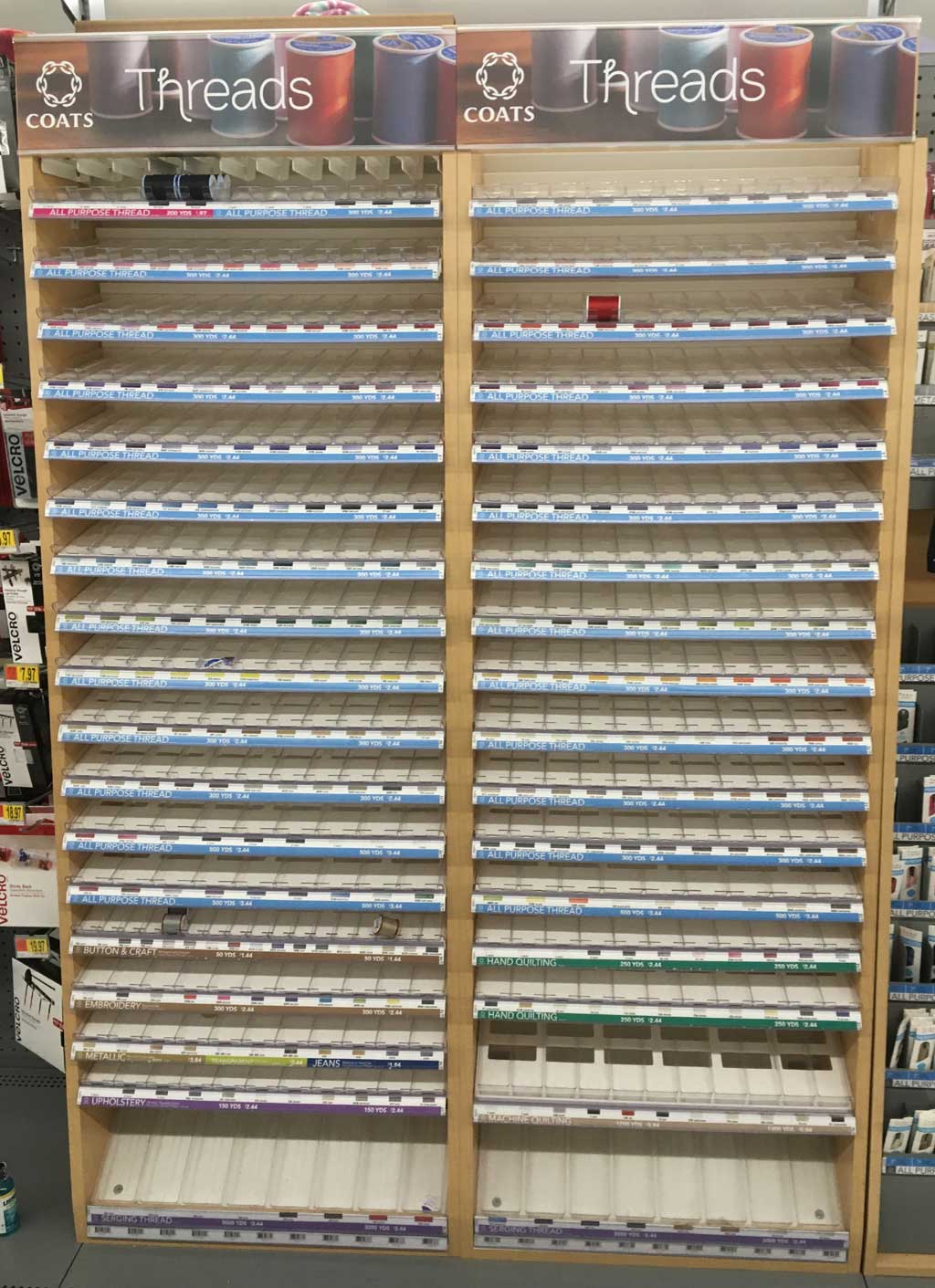 Interfacing was also scarce. I had managed to get some Pellon ShirTailor 950F for collars and cuffs, but the pattern called for more interfacing on the back of the front plackets. I decided to try this shirt without any, and preferred the softer front. I never ended up using interfacing on the plackets in future shirts.