Shirt #61 - Monarch Butterflies
2020-07-11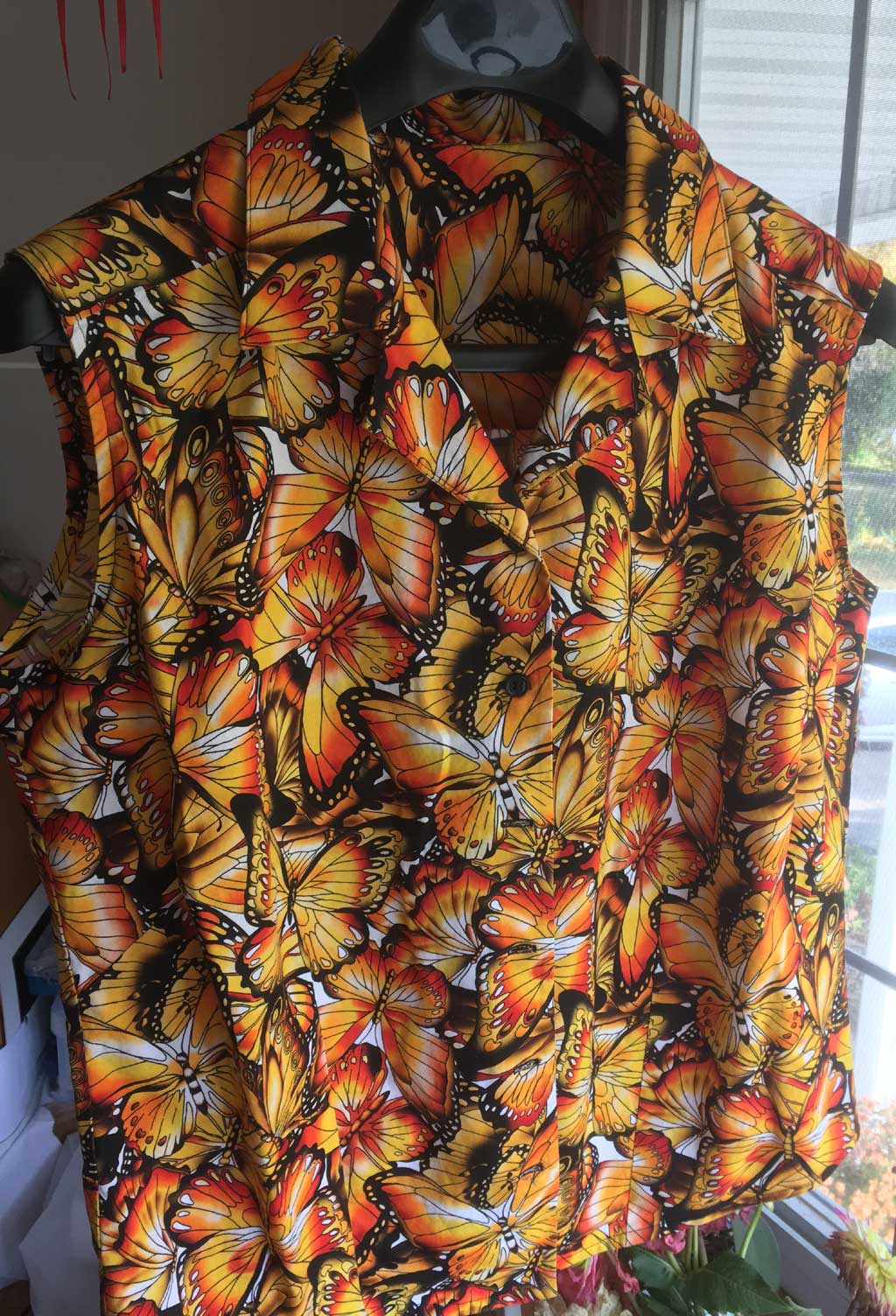 Sleeveless casual shirt in cotton with monarch butterflies. Now in the collection of Krista Loffredo.
Krista claimed this striking monarch butterfly print when it arrived and requested a sleeveless shirt with a Hawaiian style convertible collar.
I ended up creating a completely new bespoke pattern for her, influenced by the New Look pattern first used in May, but built from scratch. In particular, she wanted a close fit in the sleeveless arm hole, with minimal gaps. It took three distinct muslins with numerous fittings, but she was pleased with the result. Finishing up the arm holes with home-made bias tape was also a new experience, but really very easy.