Shirt #98 - Blue Swirl
2021-09-01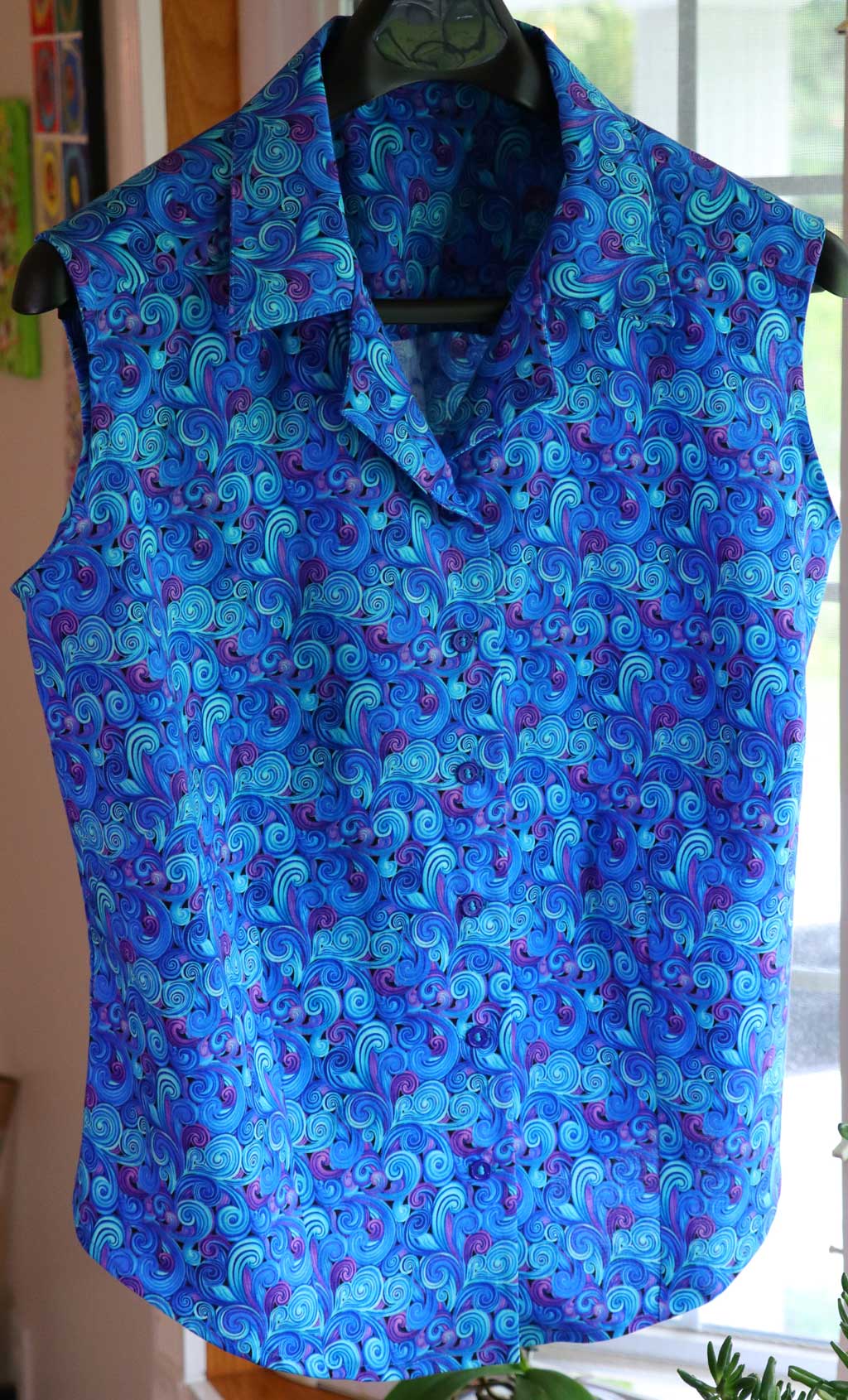 Sleeveless casual shirt in a cotton with blue swirls. Now in the collection of Krista Loffredo.
I was distracted all summer by re-engineering our OpenGL graphics, getting the ST-Developer v19 release out the door, and preparations for Emma to go off to college. Had not touched the sewing machine since March.
It wasn't until Krista picked out fabric for this shirt and the next one that I started to engage again. It took much longer than the last time I sewed this pattern, and I had gotten a bit rusty, but it eventually all came back!